Home
About LIVELab
The LIVELab is a 106 seat research-based performance theatre and testing centre. The LIVELab is committed to developing a world class facility for the scientific study of music, sound, and movement and their importance in human development and human health.
Our Condolences
All of us at the McMaster LIVELab were saddened by the passing of Carl Turkstra. Carl and his wife were passionate supporters of the arts, and we are forever grateful for his generosity towards the LIVELab Concert Series through the support of incite Foundation for the Arts. Without Carl's ongoing support, the LIVELab would not be where it is today. We send our heartfelt condolences to his family, friends, and all of those who felt the reach of Carl's kindness and generosity.
Information Box Group
Undergraduate and graduate opportunities available with LIVELab and MIMM researchers.
Researchers at LIVELab and MIMM are proud to collaborate with research colleagues and industry partners from across Canada and around the world to advance scientific knowledge and bring innovative solutions to market.
News & Updates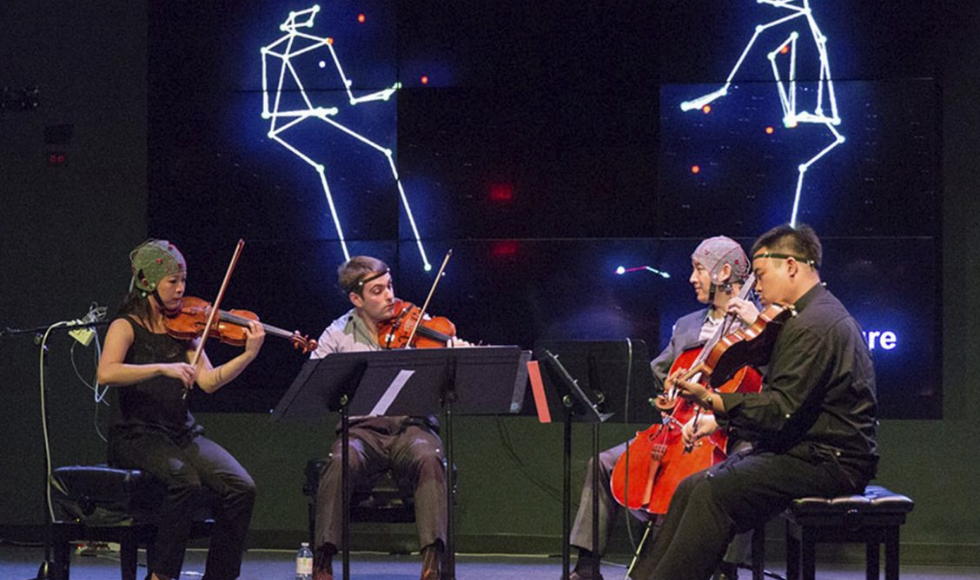 At the LIVELab, technology unlocks the mystery of our musical minds
It's a 600-square-metre concrete box with floating walls and floors balanced on rubber discs. Massive two-metre-wide vents circulate air without a sound. The room is . . .
Information Box Group
The Hamilton Spectator ➚
In the Media, LIVELab Updates, MIMM Updates
POV Hamilton Podcast ➚
In the Media, LIVELab Updates, MIMM Updates
Upcoming Events
There are no results to display
Committed to Inclusive Excellence
McMaster University promotes and supports institution-wide commitments to equity, diversity, inclusion, and accessibility, and principles of inclusive excellence, to foster a campus culture and community that respect the human rights, integrity and dignity of all community members. To learn more, please visit our Equity and Inclusion Office.